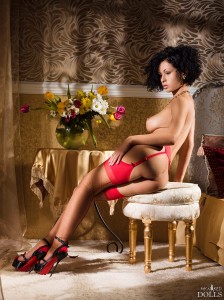 Spring is in full swing. Girls in many countries finally start to wear short skirts and dresses. On their legs flaunt the beautiful shoes and tights or stockings.
And I have a question: what do you prefer?
Do you like girls in stockings or in tights? Dense or thin? Openwork or smooth? Matte or glossy?
For example, I love to wear dense tights with short dress and coat.
Or charming stockings. Especially I like the white openwork stockings. Perhaps you will see them in the future on me.
I await your comments and opinions.
Kisses, your Zhaklin.