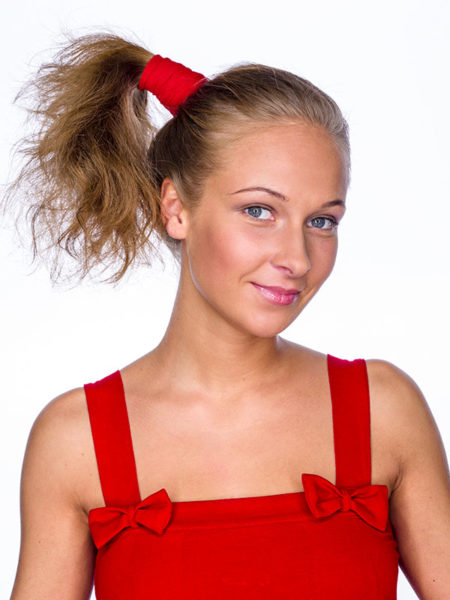 Wendy is the famous Russian top model. She works at displays of such fashionable houses as Ralph Lauren, Valentino, Valentin Yudashkin, Igor Gulyaev. She was born and grew up in a wonderful family. She has got an education at one of the European schools and now continues to study in Russian University. 
In 4 years she will be a Diplomat. Her dream is to work the Minister of Foreign Affairs of Russia.
But there is a downside to her life. The real little imp with angelic wings is behind the lovely intelligent lady.
Here is how she describes herself:
"My profession and the status of my family don't allow me to show all emotions. And having only chance to do it – appeared on that side of a camera. Caught in a magical world of photography. I can receive a freedom of expression. I am cheerful!
I like to make faces, pose for the camera. Sometimes I want to undress and just to smile to the whole world in Eve's suit. And me only 18! I want to be myself! I want that I was loved for my mood, my true emotions, my kind character! And still I am a sweet tooth! Young sexual sweet tooth!"
For certain reasons we can't tell of a real name of Wendy. But you can see her on covers of magazines about fashion and beauty, on the Forbes pages,or in a few years in policy news. And now enjoy her debut!
Have a nice day, my friends.