Today I would like to know about your fetishes in sex. I think each of us has something, that we love.
For example, someone likes a girls in high heels and in erotic underwear, for example, stockings and belts in a retro style. And some men's to prefer a girls dressed in latex.
I, as a girl, can say, that I'm not indifferent to the beautiful lingerie and love to wear seductive gowns, stockings and lacy underwear. I have about 30 sets and the collection is constantly growing 🙂 And I adore beautiful footwear!
And some of us certainly enjoy role-playing costumes. What is also can diversify sex life.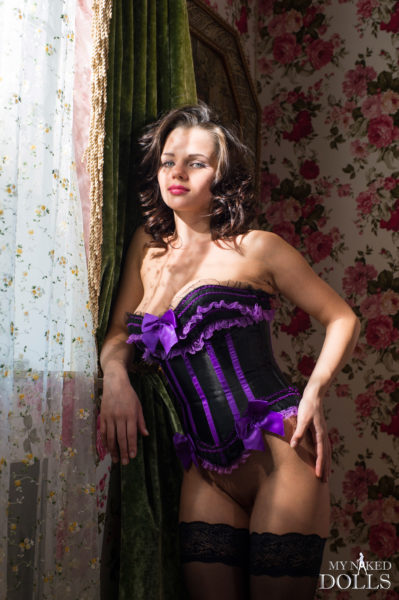 One more big fetish is voyeurism, exhibitionism.
And some of us is crazy about a particular part of the body: arms, fingers, legs, ass, lips on the face or genital lips, hair…
One of the great fetish – is domination. Surely at least once each of us wanted to experience it for yourself.
I can continue this list of fetishes for a long time. But in fact, I am more interested to learn about your fetishes and fantasies. And also I am ready to answer any of your most frank questions.
Gently kiss you, yours Zhaklin.